T&F Good Works, January 2014: World Food Program USA
The Thornberg & Forester (T&F) Good Works Campaign was launched to leverage the award-winning design and digital production company's platform and its growing audience of influencers in reaching high-level creative-industry and business decision-makers around the world. Each month's Good Works campaign will spotlight a particular cause, event, or a nonprofit or non-governmental organization that we feel is worthy of your attention. Your interest, help and support are all greatly appreciated.
World Food Program USA (WFP USA) works to solve global hunger, building a world where everyone has the food and nutrition needed to lead healthy, productive lives. The United Nations World Food Programme (WFP) is the world's largest humanitarian agency fighting hunger worldwide, reaching more than 97 million people in 80 countries with food assistance last year. WFP USA builds support for WFP through fundraising, advocacy and education in the United States.
In 2013, WFP USA's leaders engaged T&F in their most critical promotional initiatives. First, to rally support aimed at stopping chronic hunger and improving children's nutritional health worldwide, WFP USA enlisted T&F to create the "School Meals: Potential" public service announcement (PSA) embedded above, showing how WFP provides school meals to more than 24 million children each year, and asking for viewer support. One week after the PSA's release, WFP announced that it had received U.S. $81 million in food for school meals in four developing countries.
Soon thereafter, in the immediate aftermath of Super Typhoon Haiyan's devastation, WFP mobilized to help millions of people with emergency food relief. Turning once again to T&F, a new PSA (also embedded in the playlist above) was quickly crafted for WFP USA, reminding viewers that WFP counts on voluntary donations to provide food where and when it is needed most.
Donations to help children and families who remain in need in the Philippines can still be made at http://www.wfpusa.org/emergency or by texting the word AID to 27722 to instantly donate $10.
Please visit http://wfpusa.org to learn more about WFP USA and everyone behind the organization, its many facets, the issues that are central to its missions, progress being made in America and worldwide, and all the ways you can get involved to make a difference.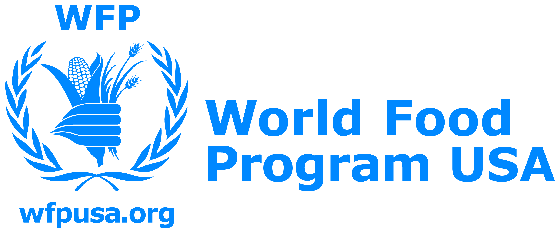 T&F exists to bring quality, integrity and innovation to the media landscape. Our team does this by crafting stories and conveying brand messages through the most relevant mediums possible. We challenge ourselves to leverage both creativity and technology, and above all we genuinely listen to the needs of our client partners and respond with the best solutions for you. With conceptual design as our backbone, our headquarters in Manhattan and a posh Culver City studio, we offer a complete turnkey solution for brilliant end-to-end production through delivery. http://thornbergandforester.com.